Jim Garner
CPCU,MBA
Phone: (859) 283-5151 Ext: 2
Jim has been in the insurance business since he was a student at Bellevue High School while he learned the trade from such storied insurance professionals as the Walter, Michael and Dennis Desmond. After graduating from Northern Kentucky University where he earned a Bachelor of Science in Business Administration degree, Jim worked for Frederick Rauh & Company which has been acquired by a large national broker. He migrated to the company side of the business and worked for such companies as Fireman's Fund, Chubb, Great American and Cincinnati Equitable in various underwriting and sales management roles. While in Kansas City, he earned a Masters of Business Administration from Rockhurst University.
Jim earned the prestigious Chartered Property Casualty Underwriter designation and passed the required courses to become a Certified Insurance Counselor.
After working in the industry, for over 30 years, Jim purchased the Hammerlein Helton Insurance Agency located in Madeira, Ohio and renamed the agency Hammerlein Garner Insurance Agency, LLC.
Jim has been active within the community serving on the Parish Council and Board of Total Catholic Education of St. Paul Parish, Past Member and Past President of St. Henry District High School and Past Member and Past President of the Diocese of Covington Board of Education. Jim served six years as a board member of New Perceptions, Inc., a social service organization serving the needs of developmentally challenged infants and adults.
Jim is a member of, The Northern Kentucky Chamber of Commerce, The Cincinnati Insurance Board, The Independent Insurance Agents of Kentucky, Inc., The Professional Independent Agents Association of Ohio, Inc. and The Northern Kentucky Business Referral Network.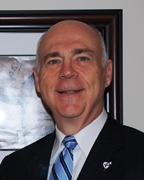 ---
Brian Garner
Manager - Customer Service
Phone: (859) 283-5151 Ext: 01
Brian joined the agency when the assets were acquired from Hammerlein Helton. For the past 5 years, he has been servicing both our Personal and Commercial Insurance customers.
Brian attended the prestigous PaceSetter Academy to expand his knowledge of the business and has begun to focus his practice on insurance for businesses.
Brian married Sarah Rademacher on November 1, 2008. They currently make their home in Erlanger and have two sons.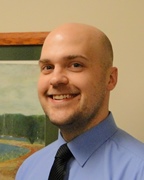 ---
Ron Bechtol
Property & Casualty Account Executive
Phone: (859) 283-5151
Ron served as a Senior Account Executive for Anthem Blue Cross and Blue Shield and United Healthcare for eleven years, prior to joining Business Benefits. During Ron's career on the insurance carrier side, he was responsible for new sales activity in the Federal Employee Health Benefit Program. Ron also marketed carve-out pharmacy solutions under Anthem Prescription Management. He has vast experience with both public and private employers in the large group, fully insured market. Ron is a well organized, results oriented business professional with 25+ years of sales and operations experience in the insurance industry.
Ron volunteers his time to youth baseball as a coach in the Northern Kentucky community. He and his wife, Jennifer, are active members in the Parent Teacher Student Organization (PTSO) at Camp Ernst Middle School in Burlington, KY. He is active in Professional Business Referral organizations and the Northern Kentucky Chamber of Commerce.
Ron has played minor league baseball and trained for a marathon. He also enjoys scuba diving with his family.